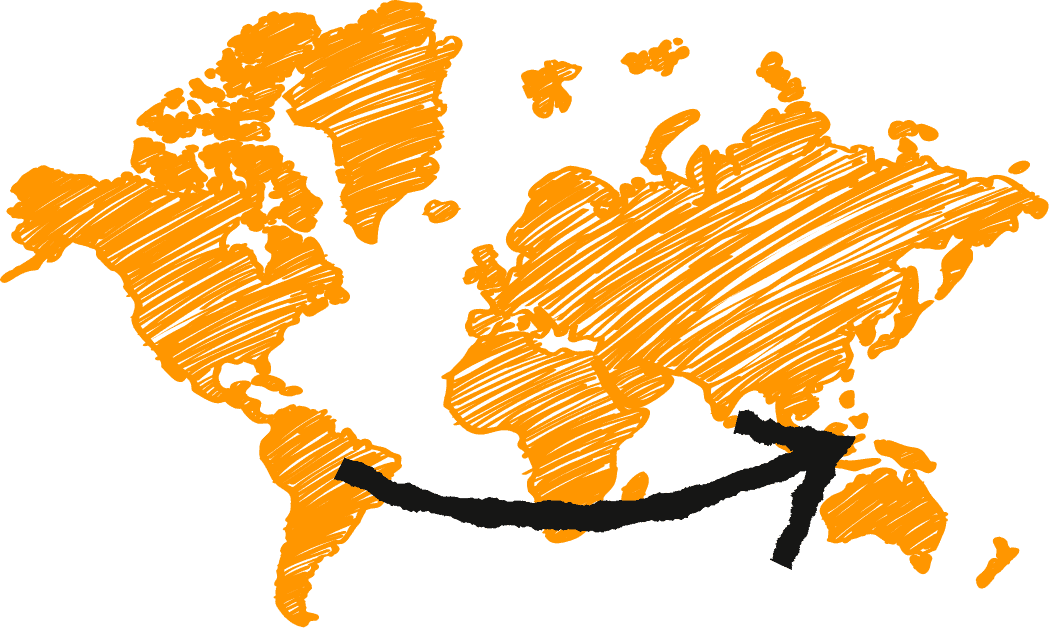 Towards Fair Trade & MSC certification in North Sulawesi!
In Bitung tuna is caught traditionally: by pole and line. This is the most sustainable way to catch tuna – one by one, fish by fish. The fishing is done relatively small-scale, but very important to the local community: almost everyone in Bitung is directly or indirectly involved in fishing; through catch, processing, or local government.
To make this fishery even more sustainable, we have launched a social project together with local and international partners. Here we work on the Fair Trade certification of the fishery. With the Fair Trade program, we can improve the income and position of the local fishermen and the employees of the local canning facility. This project is funded by the Fish Tales Foundation.
As part of the program, we set up cooperatives to unite the fishermen. This strengthens their position in the chain, which allows fishermen to get a better price for their catch. To make sure that there are good working conditions on the boats and in the factories, we monitor these locations. This way, we can be sure that everyone has the right contracts and is insured, for example. Additionally, the fishermen receive a premium that benefits the entire community.
During the past couple of months, we have worked hard to set up cooperatives, inform the fishermen, and prepare the cannery. Luckily our joint hard work paid off, at the end of February 2020 we were told that this fishery can officially call itself Fair Trade certified.
"When I was 7 years old, I caught my very first fish in the harbor of my hometown Bitung. After many years my dream came true and I became a professional fisherman. With our fishing community in North Sulawesi, we proudly catch every tuna with pole and line. One by one."
– Bije, fishermen
This Indonesian fishery is also part of a larger project that is working towards MSC certification. This program is led by the International Pole & Line Foundation (IPNLF). With a MSC certificate, sustainable fishing officially receives the recognition that this method deserves. The fishery entered the final phase of the certification process beginning of this year and is expected to receive its certificate in September.
If everything goes according to plan, this sustainable tuna from Bije and his team will be stocked at the supermarkets by the end of the year!
"Of all the tuna fisheries in Indonesia, pole-and-line is the most environmentally friendly. With virtually no by-catch, posing the least amount of risk in catching Endangered, Threatened, and Protected (ETP) marine animals (such as sharks, turtles and dolphins), targeting sustainable tuna stocks, and ensuring these stocks are able to regenerate by not soaking-up whole schools of fish such as other gear-types like long-line and purse-seine. Pole-and-line is the fishery that gives back to the environment and society by empowering local coastal communities"
– Jeremy Crawford, IPNLF
Our partners